ASAHI SION blue ES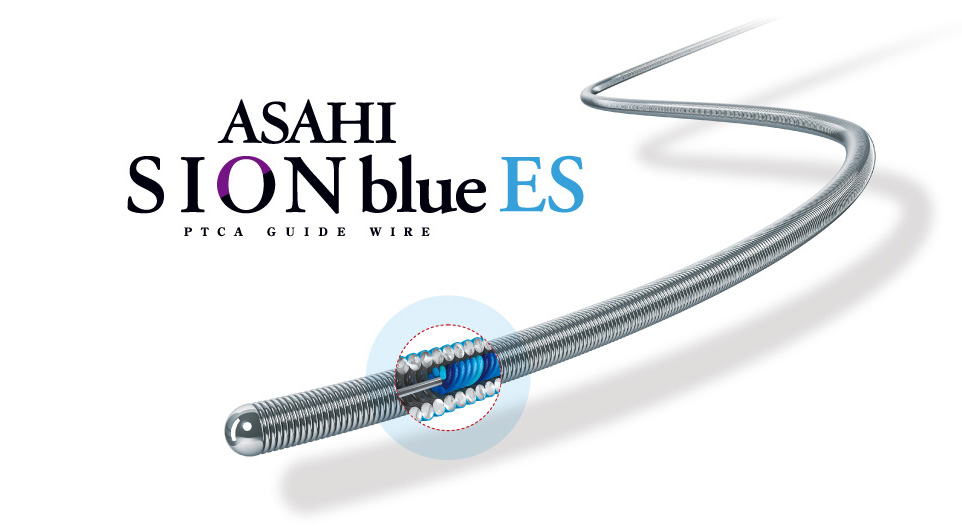 ---
SION TECC
Enhanced tip durability
Combination of flexibility and torque force.
Reduced whipping of the wire due to superior torque response.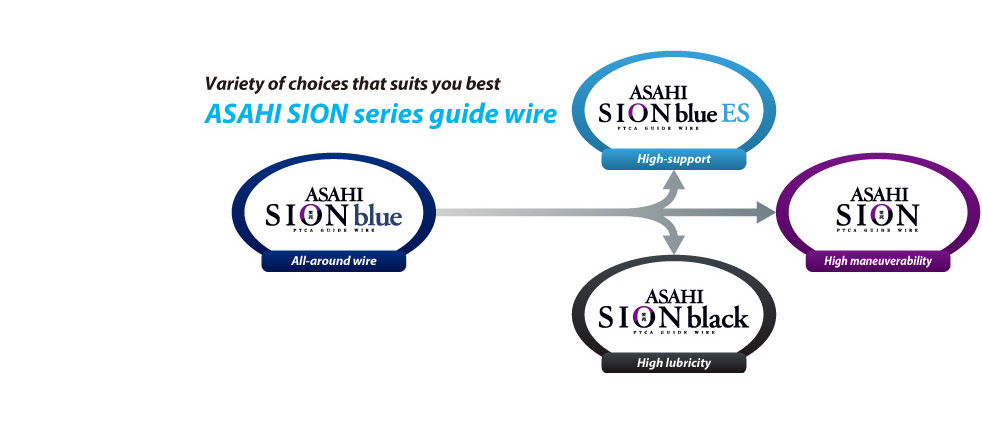 ---
Characteristics
Contribute to a stable device delivery

Well balanced reinforced shaft enhances guide catheter support during device delivery.

Inherits the maneuverability of SION TECC

Usable as a frontline guide wire with easy control for branch selection and minimal loss of steerability in tortuous vessels.
---
support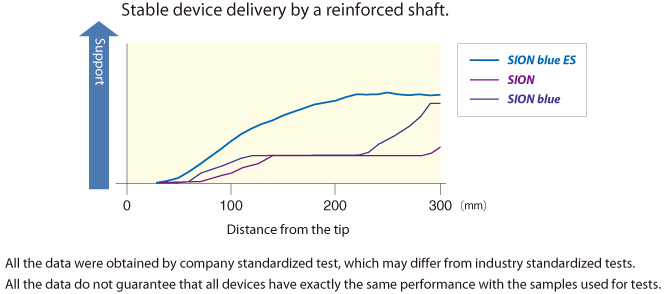 ---
Structure & Odering information
Catalog No.
Diameter
Usable length
Coil length
Radiopaque length
Tip shape
Tip load
AHW14R017S
0.36mm
(0.014inch)
190cm
8.5cm
3cm
Straight
0.5gf
AHW14R017J
0.36mm
(0.014inch)
190cm
8.5cm
3cm
J
0.5gf
AHW14R317S
0.36mm
(0.014inch)
300cm
8.5cm
3cm
Straight
0.5gf
AHW14R317J
0.36mm
(0.014inch)
300cm
8.5cm
3cm
J
0.5gf