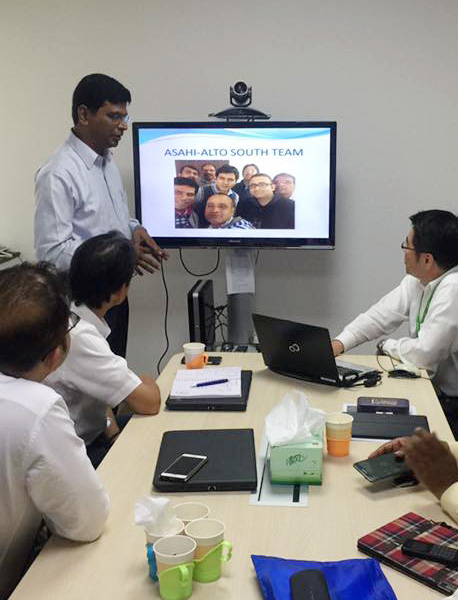 About Company
ALTO MEDICAL SYSTEMS PVT LTD,, headquartered in Chennai, Southern India is a professionally managed organization with determination to create an efficient and effective distribution chain to supply quality Cardiology products in India. We have been rated one of the best and trusted Cardiology products provider in the southern part of India . .The Managing Director Mr.S.Rajendran of ALTO MEDICAL bring in vast and rich experience of his 30 years in the in the field of interventional cardiology. He has been assisted by his wife Sri.R.Abirami for this successful venture. The testimonial for this success has been recognized and has been felicitated with the award of 'Best Entrepreneur and GEM Of India Award' by All India Achievers Conference in Bangalore in the year 2012.
ALTO MEDICAL provides a dependable and trustworthy bridge between the manufacturers and the consumers for the overall well being of the society., ALTO MEDICAL is a Company specializing in Medical Field concentrating in the spheres of Interventional Cardiology Devices, Interventional Peripheral Devices, Interventional Neuro devices and Structural Heart devices. The focus products are Interventional products in Cardiology, Radiology and Neuro Radiology, The products are Coronary stents, PTCA wires, PTCA Guide Catheters, Peripheral stents, Peripheral wires, Diagnostic catheters, Specialty products, Imaging products like Contrast Media, Structural Heart Devices like PDA/ASD/VSD/PTMC balloons etc.
We have a dedicated team of Professionals, Technicians, Marketing and Logistics personnel. ALTO MEDICAL is the solution provider for Interventional Devices for Vascular and Non-Vascular procedures. We cater to the localized needs of customer in the respective regions across the country. Prompt service, economic price and after sales service are key factors of ALTO MEDICAL'S business strategies.